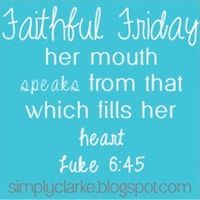 Hi dear friends.
What a week its been, my grandfather has been in and out of the hospital and my sweet nephews have all had the stomach bug. Needless to say, its been a FULL week with hospital visits and changing a million diapers.
The past 10 weeks have been a rough stint for my grandfather. He is my only living grandparent and since before Christmas has now been in and out of the hospital about 5 times with 3 hip surgeries, been in rehab again and again.
He told my Mom not long ago, he didn't think dying would be this tough. He thought he would just fall asleep and not wake up. He definitely wasn't expecting his rapid declining health and all the issues that come along with getting old.
It's been especially difficult for my parents. I looked at my Dad the other day and could see the effect it was having on him. My Dad is his oldest son and my uncle lives 12 hours away.
I live 4 hours away from my parents and grandfather, so I went this past weekend to see them. Two days into my visit is when he dislocated his hip for the third time.
Can I just say this whole situation stinks.
I hate that people get older.
I hate that injuries and sickness happen.
I hate having to emotionally prepare myself for a death in the family.
He hasn't passed, but I feel as if he already has. I'm already mourning him and I fell the loss of my grandmothers with his illness too.
2 Corinthians 5:6-8
So we are always of good courage. We know that while we are at home in the body we are away from the Lord, for we walk by faith, not by sight. Yes, we are of good courage, and we would rather be away from the body and at home with the Lord.
Revelation 21:1-4 Then I saw a new heaven and a new earth, for the first heaven and the first earth had passed away, and the sea was no more. And I saw the holy city, new Jerusalem, coming down out of heaven from God, prepared as a bride adorned for her husband. And I heard a loud voice from the throne saying, "Behold, the dwelling place of God is with man. He will dwell with them, and they will be his people, and God himself will be with them as their God. He will wipe away every tear from their eyes, and death shall be no more, neither shall there be mourning, nor crying, nor pain anymore, for the former things have passed away."
Among the sadness, frustration and tears though, I feel great thankfulness.
Thankful that I got to know 3 of my grandparents.
Thankful that one has seen 3 grandchildren married and knows 5 great grandchildren.
Thankful that I live close enough to see my grandfather and parents.
Thankful for my wonderful, loving parents who would do anything for their children and give their time, energy and love to their children and parent.

Psalm 28:7
"The LORD is my strength and my shield; my heart trusts in him, and I am helped.
My heart leaps for joy and I will give thanks to him in song."

Psalm 69:30
"I will praise God's name in song and glorify him with thanksgiving."

2 Corinthians 4:14-16 "...because we know that the one who raised the Lord Jesus from the dead will also raise us with Jesus and present us with you in his presence. All this is for your benefit, so that the grace that is reaching more and more people may cause thanksgiving to overflow to the glory of God. Therefore we do not lose heart. Though outwardly we are wasting away, yet inwardly we are being renewed day by day."


"Has this world been so kind to you that you should leave with regret? There are better things ahead than any we leave behind." ~ C.S. Lewis